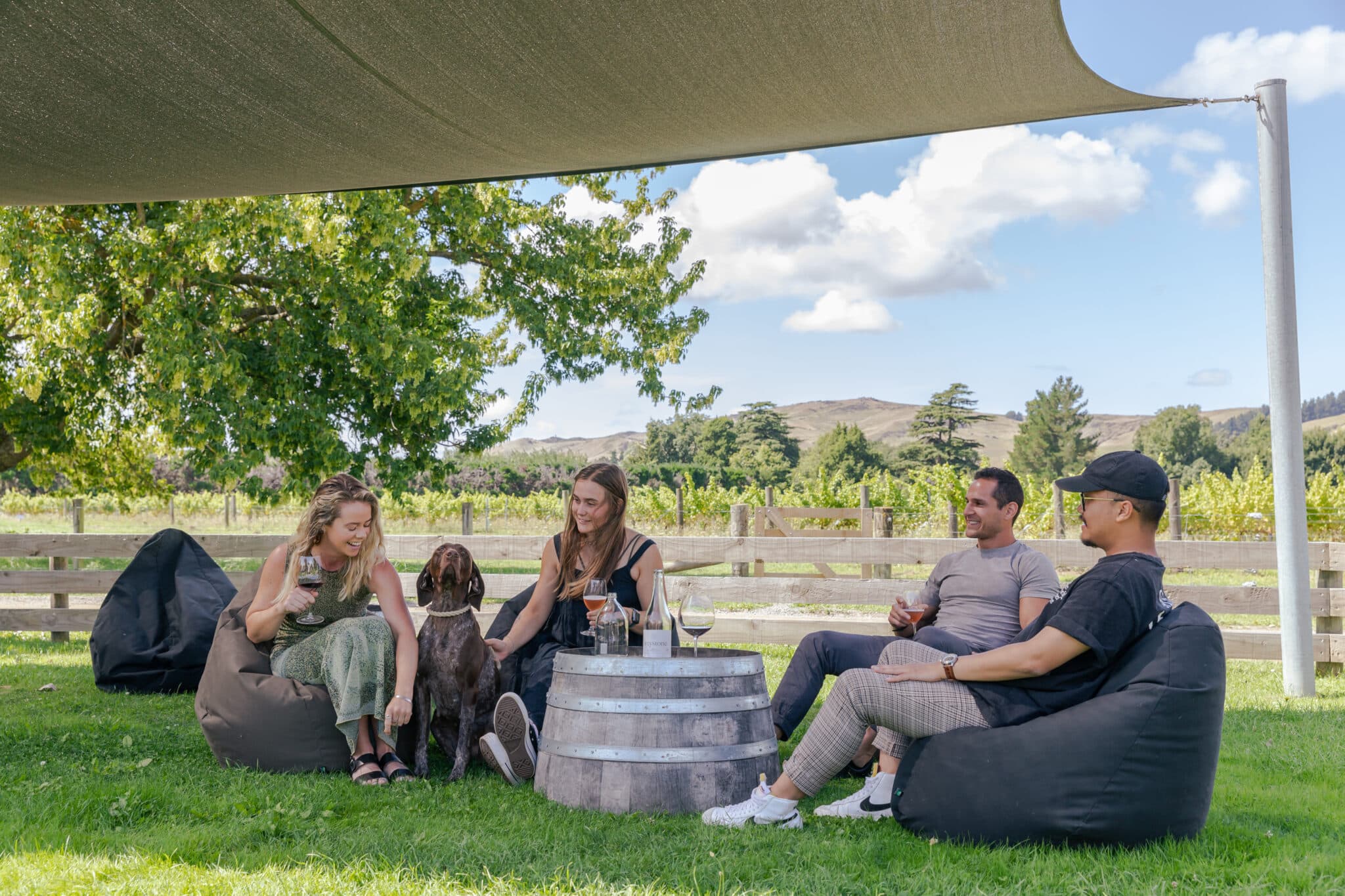 Welcome to Greystone Cellar Door & Restaurant.
Each week features a new menu, designed to enhance your wine experience and brought to life by Chef Cameron Woodhouse.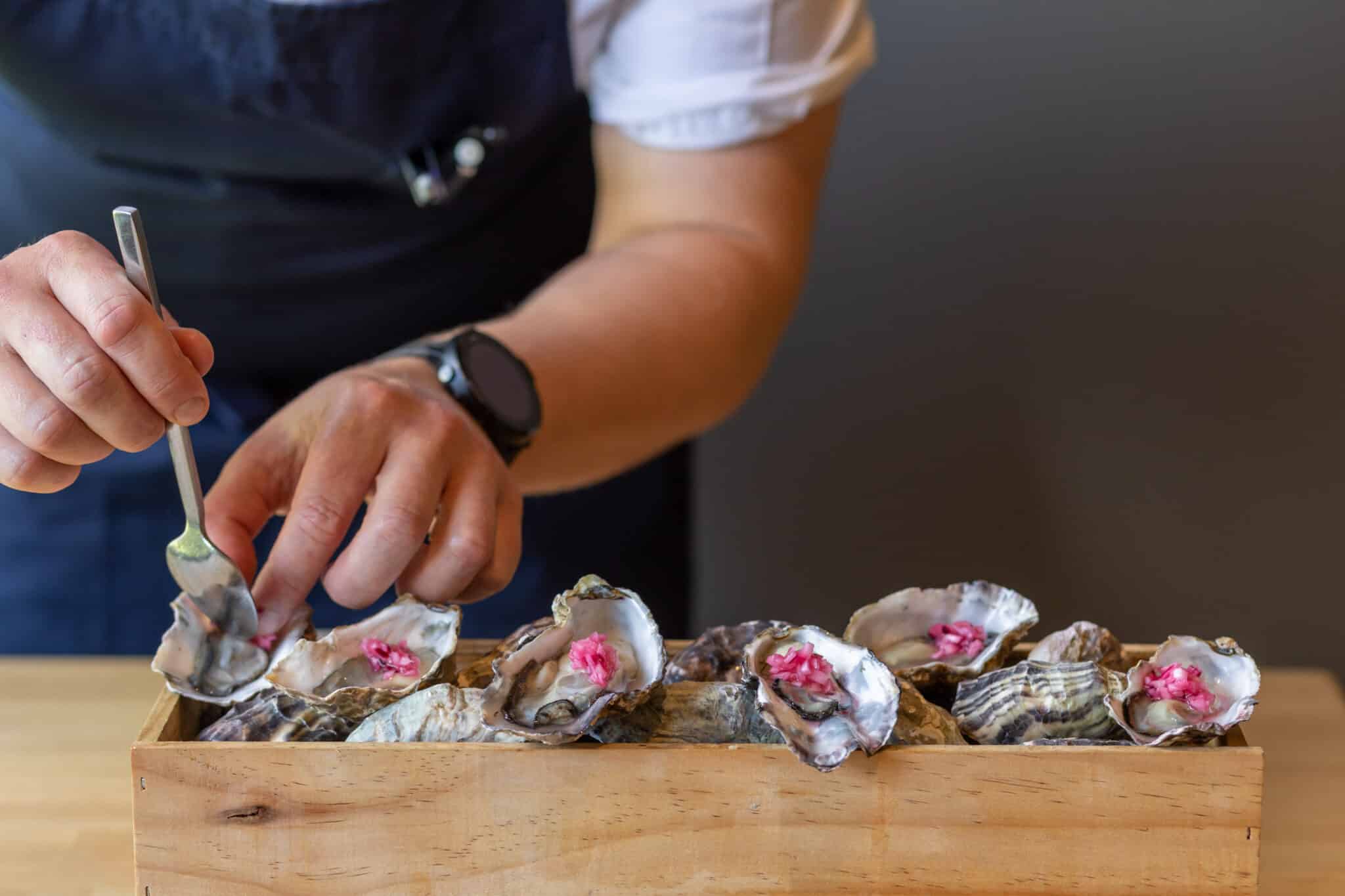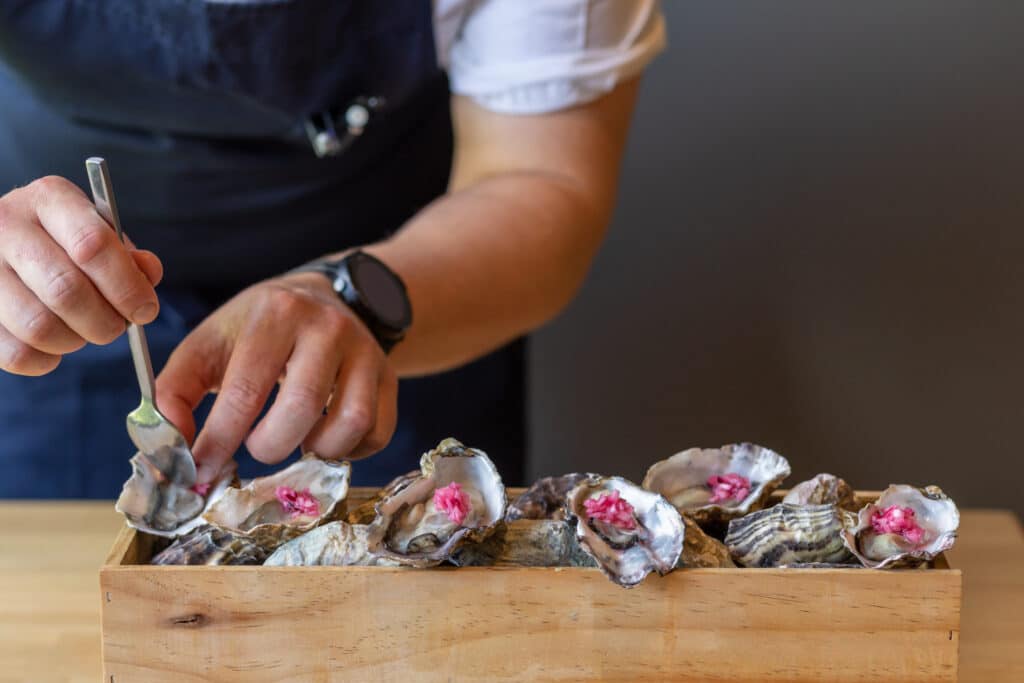 The Long Lunch
Join us for the ever-popular four course Long Lunch Menu with optional wine pairing. Our Menu changes fortnightly and is sourced predominantly from local Canterbury suppliers. Please see this weeks menu below.
We look forward to welcoming you to our beautiful restaurant in North Canterbury. If the day you wish to visit is fully booked please call us on 03 3146100 and we can add you to our waitlist.
Four Course Long Lunch with Wine Pairings $105pp
Excl Wine Pairings $89pp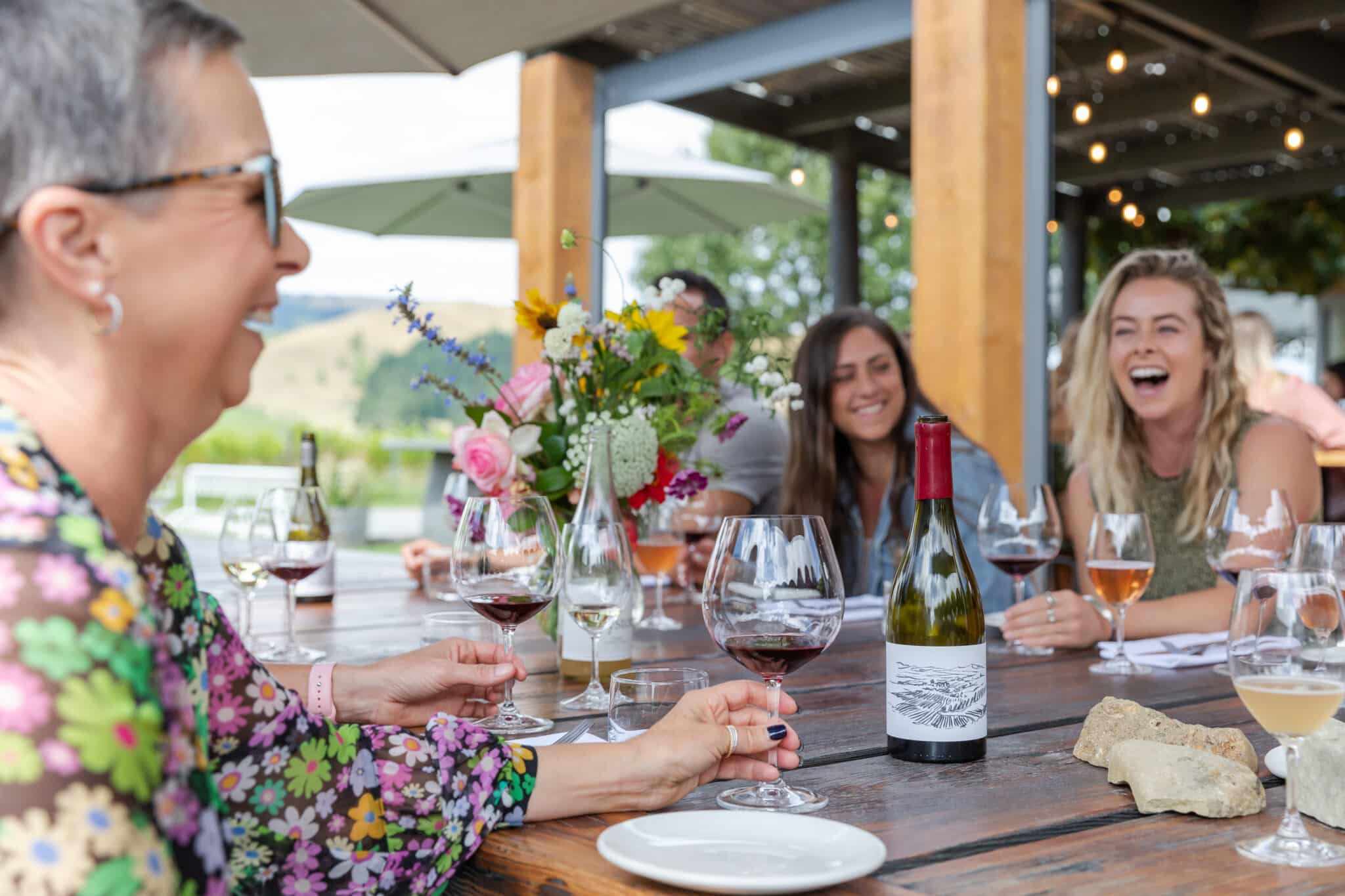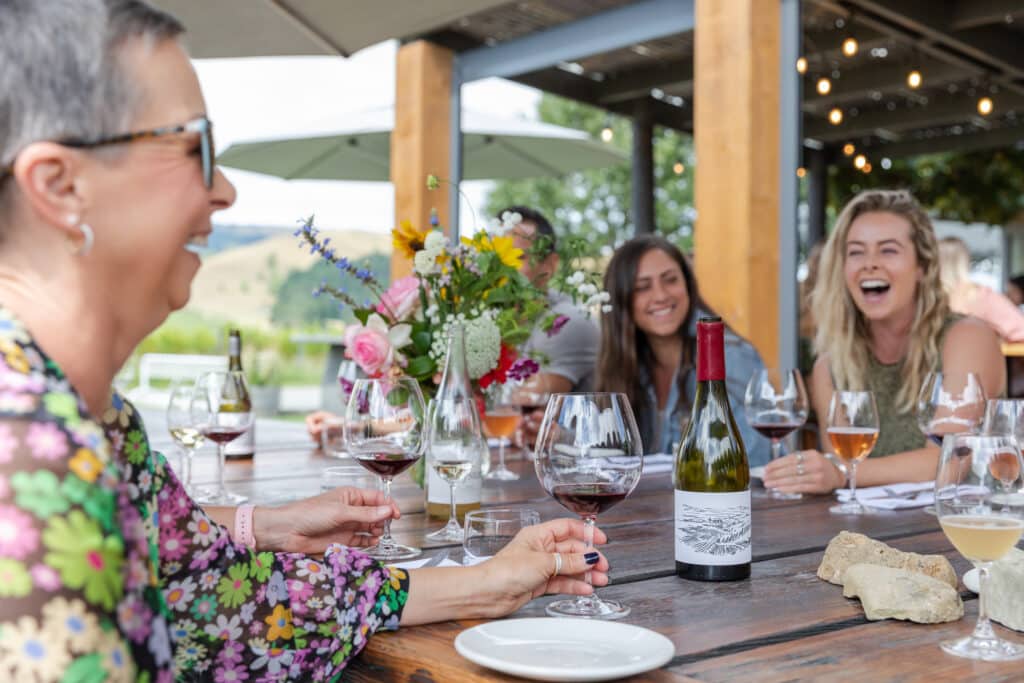 Wine Tastings/Small Plates
Pop around to the Greystone Cellar Door and enjoy our wines in the very place they were grown, made and bottled. Tasting flights include 6 wines and change regularly.
Tastings start at $19 per person for 6 of our organic Estate Wines with an option to add our 3 Reserve Wines for an extra $18.
We also have options for small plates and cheese selections. Our Small Plates menu changes often and is a great option if you are looking at plates of food to share. Menu below. Bookings welcome but not essential.
Open Thursday to Monday 11-5.
We only reserve a small number of the available tables.
We are always happy to welcome anyone who wishes to drop by on the day.
Please note: whilst we require your details to book a table, we do not charge a deposit.
Looking to book a larger party?
Greystone Wines can accommodate bookings up to and not exceeding 40 guests. For parties of 7 or over, a credit card is required to make a reservation. A charge will be made in the event of a cancellation occurring within 48hrs prior to the booking. In the event of a booking decreasing in numbers, unless notified prior to arrival, a $45 per person will be charged to the card on file. During the summer months all our group bookings will be seated outside.
For bookings over 7 guests, please contact us direct on (03) 314 6100 or email [email protected].
Long Lunch this week
Menu subject to change without notice based on available of ingredients and wine.
Nduja Feta, Peas, Beans, Verjuice
2022 Greystone Pinot Gris
Chicken Braised Turnips, Porcini, Seaweed
2021 Greystone Chardonnay
2019 Greystone Pinot Noir
Butter Roasted Market Fish, Celeriac, Red Wine Sauce
2020 Greystone Pinot Noir Vineyard Ferment
Green Apple & Thyme Sorbet, Pecan Praline, Palet Breton
2023 Greystone Late Harvest Riesling
Small Plates this week
Menu subject to change without notice based on available of ingredients and wine.
Te Matuku Oysters, Verjuice Mignonette $34/6
Clevedon Coast Oysters, Verjuice Mignonette $36/6
Greystone Sourdough, Confit Garlic Butter$14
Pork Jowl Rillettes, Wild Plum, Mustard $20
Little Owl Organic Salad Greens, Buttermilk Dressing $10
Crispy Agria Potatoes, Fennel Ketchup $18
Whitestone Halloumi, Cucumber, Dill, Yoghurt $20
Greystone Lamb Sausage, Onion, House Mustard $18
Menu subject to change without notice based on available of ingredients and wine.
Platter $62 (Serves Two)
Cheeses, Pork Rillettes, Olives, Greystone Sourdough, Lavosh, Preserves & Honey
Cheese Selection
$17 per 50gms Cheese, Greystone Sourdough, Lavosh & Preserves
Karikaas, Vintage Maasdam, Cow's Milk, North Loburn
Kahurangi Blue, Cow's Milk, Kapiti
Little River, Brie, Cow's Milk, Nelson
Cranky Goat, Reginald, Marlborough
House-made Gluten Free Bread $2 per portion (available on request)