Celebrating our 2020 Vineyard Ferment
If ever there was a wine that captured the heart of Greystone, this is it.
The fruit for this organic Pinot Noir is handpicked and fermented in the vineyard rows where it was grown. Open to the elements and exposed to the wild native yeasts, fermentation responds to the rhythm of the seasons. The result is a unique wine truly made in the vineyard.
Winemaker Dom Maxwell says February's dry and hot weather has resulted in a harvest with pristine fruit that has great concentration and complexity.
"The result is a wine with beautiful balance and natural harmony highlighting the unique vineyard ferment characters that we are really proud of."
This year the team experimented with a small number of bottles closed with a cork and wax seal instead of using the standard screwcap. It is yet another move to make every facet of the business sustainable and in line with the ethos of our wines – with the cork being a natural product sustainably harvested.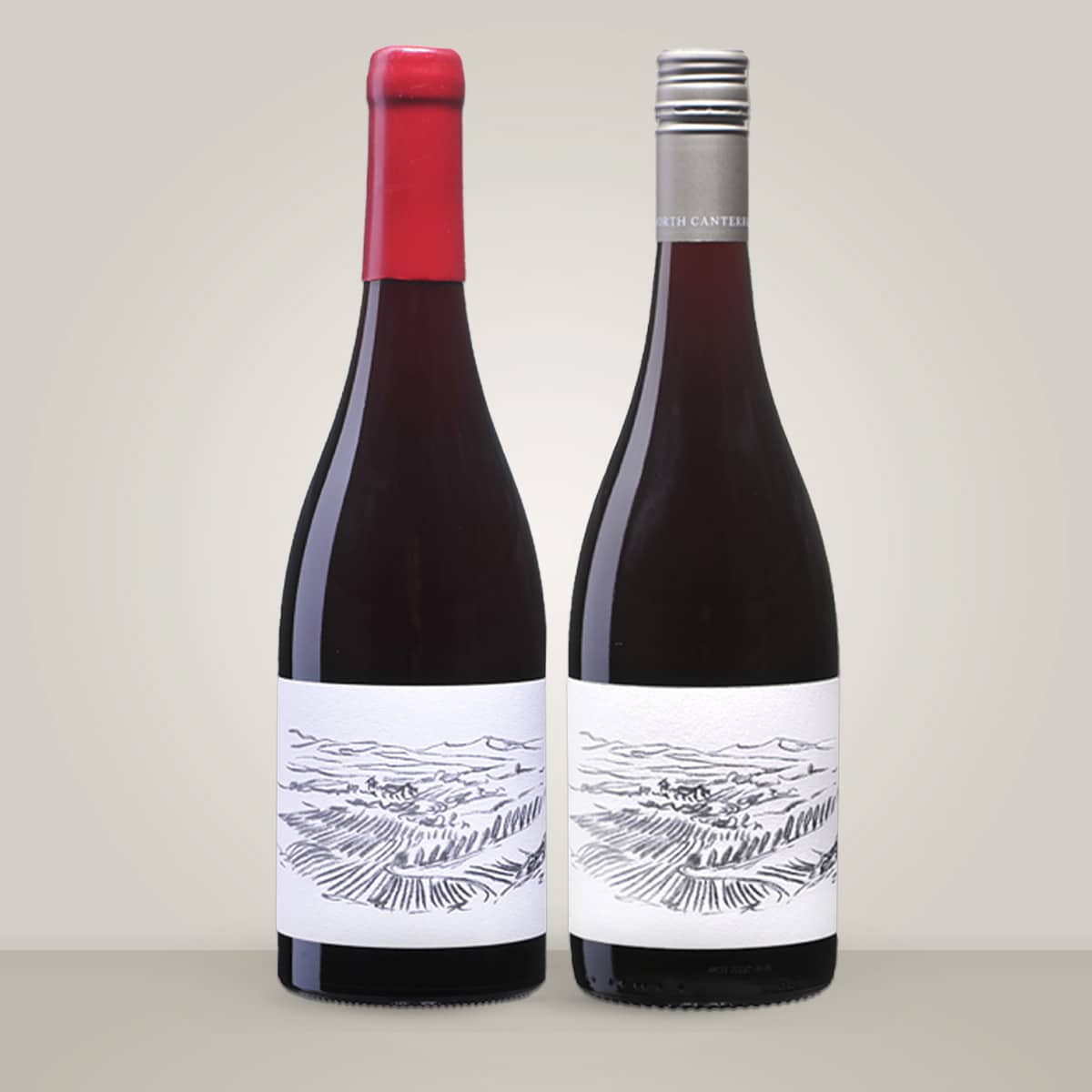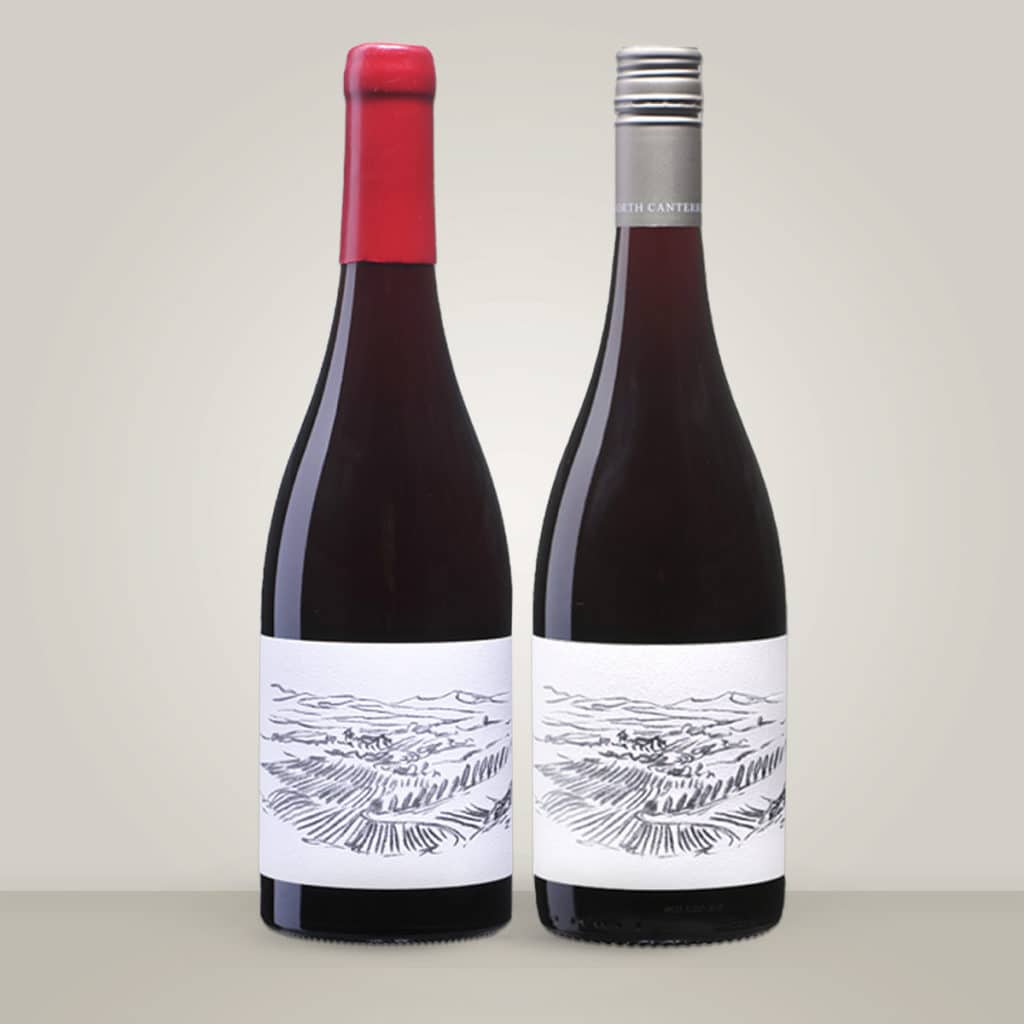 The label in itself is a work of art, with local North Canterbury artist Hannah Behree using burnt vine cuttings to etch a charcoal impression of our vineyard. The label artwork is unique to this vintage, with each future Vineyard Ferment label to have a new artistic impression of our beautiful vineyard.
The limited run of 100 bottles under cork is only available in a special twin pack alongside a bottle sealed with our traditional aluminium screw cap. We can't wait for you to pop or crack one open to taste and compare – let us know if you can taste a difference as you enjoy this special wine!